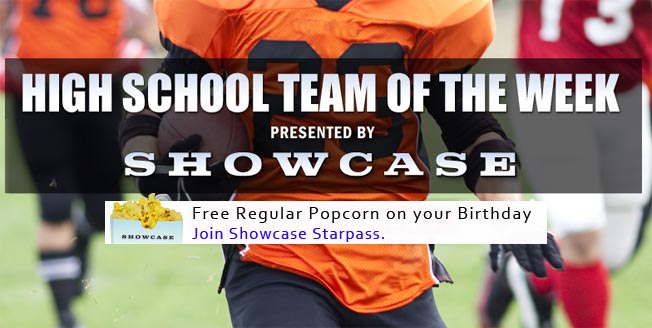 Congratulations to this week's Showcase Cinemas High School Team of the Week: Barrington Field Hockey!
This week's spotlight was sent in by head field hockey coach, Holly Morris:
It is without reservation that I strongly feel that the Barrington High School field hockey team should be named this week's Showcase Cinemas High School Team of the Week.
This past Sunday, October 30th, the Eagles field hockey team captured the Division One State Championship in overtime against the East Greenwich Avengers. The Eagles won three straight playoff games knocking off Cumberland, the 2nd seed Moses Brown in the semis and then EG. The Lady Eagles fought hard all season and is a very young team which includes only three seniors. After graduating 7 strong talented seniors last season- this year's team battled hard to earn the 3rd place in the regular season and then came out on top in division one in Rhode Island on Sunday. Elizabeth Lewis, a sophomore had the game winning goal, which was assisted by Madelyn Cox. Senior Captain Lily Gagliano carried the eagles, along with standout performances from a team full of "all in"- lady eagles. Sophomore rookie- Caleigh Durkin was stellar for the eagles, and was named the MVP of the division one state tournament!
Winning speaks for itself, but what makes this season particularly special is the fact that this team is so young and without much depth and the eagles worked hard and together to dig in and come out on top!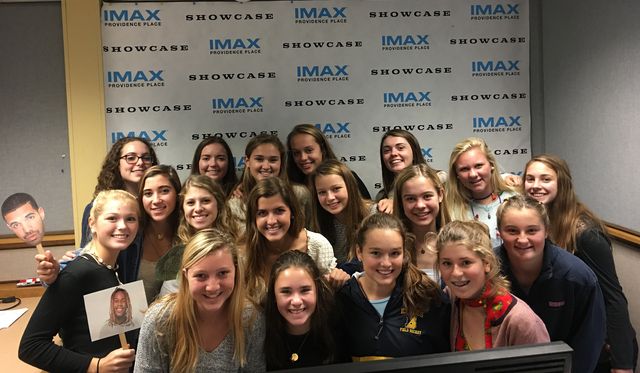 Cumulus Media Radio Stations, Showcase Cinemas, & the Rhode Island Interscholastic League congratulate this week's stand-out team of the week.
Hear the team featured on Cumulus Media radio stations all week during our special on-air features, being played for the hundreds of thousands of local listeners, or on-demand below!