We've teamed up with Eat Drink RI to bring you the best food & beverage information in Rhode Island!
Bartending is a trade with a history dating back over two thousand years, and the scene has certainly seen its ups and downs. Providence's beverage renaissance began about five years ago – and these fiercely talented women have been at the forefront since the very beginning.
Join us for Dinner by Dames on Thursday, April 30th for the opening event of the Eat Drink RI Festival, to experience a 5 course tasting dinner paired with cocktails created by this all-female team of bartenders. Little Bitte Artisanal Cocktails is providing the bar for the closing event of the Festival, The Grand Brunch.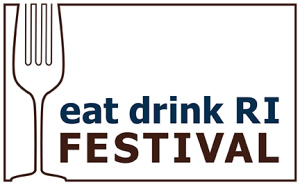 Showcasing the best of the ever-expanding Rhode Island culinary scene, the fourth annual, all-local Eat Drink RI Festival returns Thursday, April 30th through Sunday, May 3rd.
For more information about the Eat Drink RI Festival or to purchase tickets, please visit eatdrinkri.com/festival, on Facebook atfacebook.com/eatdrinkri.